Custom indicator

201-2

103 (custom indicator)
Renewable assets are a key element of the energy transition, one that leads to lower CO2 emissions and thus a higher share of renewable energy sources in the National Power System.
PGE Group's commitment to reducing its impact on the environment and to responsibly using natural resources is also confirmed by our pro-environmental investments. In 2021 alone, PGE Group companies spent nearly PLN 2.2 billion on environmental protection investments, with the following investments directly concerning decarbonisation:
The remainder of the expenditures are investments related in particular to adapting the generating assets to the requirements of the BAT Conclusions and modernisation and restoration investments related to increasing the operating efficiency of the assets.
Decarbonisation of the generation portfolio
PGE Group's long-term strategic aspiration is to supply 100% of energy from renewable sources to customers by 2050, which will be possible through:
construction of offshore wind farms,
implementation of the PV program,
development of the onshore wind portfolio,
energy storage program.
PGE Group is Poland's leader in zero-carbon sources, with nearly 2.5 GW in installed capacity already.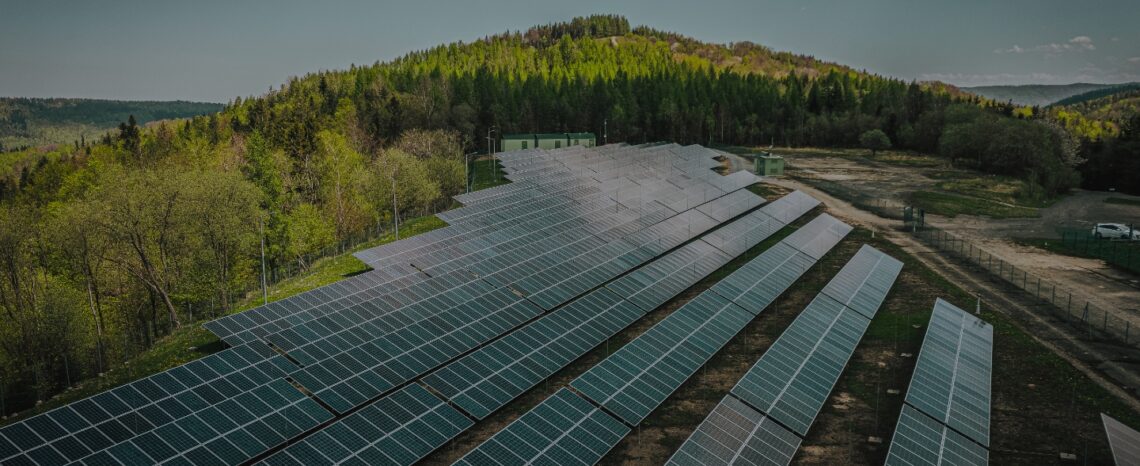 The implementation of RES projects will contribute to the diversification of PGE Group's fuel mix, an increase in installed capacity in renewable energy sources, and thus to the implementation of the EU climate policy.
Reducing greenhouse gas emissions from conventional energy generation
Irrespective of investments related to the build-up of new RES capacities, which are to result in a shift of the generating mix to zero and low-emission generation, PGE Group is systematically working on reducing greenhouse gas emissions in its existing conventional units. Unit carbon dioxide emissions are being systematically reduced as generating assets are modernised and development investments are carried out.
Considerable capital expenditures are directed at this purpose every year. Combustion processes are optimised and solutions are introduced to improve generating efficiency, increase fuel and raw material use efficiency and reduce the energy intensity of generation processes and own needs.
The Bełchatów plant is a major greenhouse gas emitter (CO2). This is due to the fact that it is the largest unit in Poland and the world producing electricity from lignite, which causes emissions to accumulate in one place and reach significant absolute values.
New units 5 and 6 in the Opole plant support the process of limiting greenhouse gas emissions as these more efficient assets are started-up first before older units. In effect, at a given level of supply (capacity of installed units) and a stable level of demand in the country (demand for capacity), units with lower CO2 emissions displace higher emission units. These actions contribute to the reduction of emissions from the national energy industry. In 2021, the emission factor for units 1-4 at the Opole plant was 0.897 Mg/MWh and for units 5-6 this was 0.731 Mg/MWh.
At the Turów plant, the reduction of carbon dioxide emissions was achieved by increasing the efficiency of electricity generation of units 1-3 and launching a highly efficient unit 7 in 2021. This unit meets strict environmental standards and is adapted to the emission requirements resulting from BAT conclusions, which address the best and most environmentally friendly technologies available.
At the Dolna Odra plant, there has been a gradual reduction in the amount of coal burned since 2013. At the same time, biomass combustion was introduced in 2004, replacing part of the coal that would have to be burned in the absence of biomass combustion. Modernisations of units at the branch have been aimed at increasing the efficiency of electricity generation and lowering emissions, including CO2.
The branch's transition towards climate neutrality is supported by projects using gas as a transition fuel. A project is in progress to build two gas-fired units, with a capacity of approx. 700 MW each, making it the largest and most modern gas-fired power plant in Poland. High-methane natural gas is the primary energy source for the selected generation technology. Worth nearly PLN 5 billion, the investment will be completed before the end of 2023. As of the end of December 2021, the overall project progress, including design works, production and delivery of equipment and works on the construction site exceeded 50%.
The average CO2 emission of the new units will be more than two times lower than the current average emission of energy generating assets in the National Power System (NPS). Energy generation using the new units will deliver a reduction in CO2 emissions in the NPS of approx. 2-3 million tonnes per year. The emission reduction is achieved not only due to a change of fuel to gas but also thanks to the application of the latest generation of gas turbine, which has an energy generation efficiency in excess of 63%. For comparison, gas-and-steam plants with turbines from the previous generation have an efficiency of 59-60%, while most modern coal units – approx. 46%.
Increase in connection capacity
The majority of investments in the area of electricity distribution in 2021 concerned the modernisation and development of the medium- and low-voltage electricity grid and transformer stations. These investments will increase the connection capacity of the distribution grid, including for renewable energy sources, as well as improve electricity supply interruption rates and further reduce grid losses. The energy efficiency of electricity equipment is increased by replacing transformers and procuring metering devices, including modern electricity meters. Renewable energy sources (RES) are an important element of sustainability, with measurable economic and environmental effects. In 2021, PGE Dystrybucja connected 141 000 household photovoltaic systems, with a total capacity of 996 MW, to its grid.
In 2021, 234 RES sources with a unit capacity of over 50 kW, i.e. sources that are not classified as micro-installations, also appeared in the PGE Dystrybucja grid, including:
These initiatives are important from the point of view of the expected reductions in energy output from conventional sources and are part of positive efforts in the context of systemic climate change, with limited impact on PGE's own emissions.
Transparency on climate-related disclosures
In July 2021, in response to the expectations of investors for whom environmental impact management is increasingly important, PGE Group took part in a voluntary, international Carbon Disclosure Project (CDP) study on climate change. CDP is a not-for-profit organisation that operates a global disclosure system on sustainable management by companies and cities. PGE participated in the survey for the first time. In the area of climate change management, the company received a grade of D (disclosure), on a scale of A to F. PGE's disclosure data is available by logging into the platform at http://www.cdp.net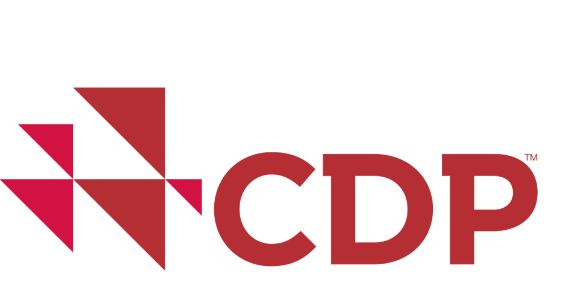 Participation in the study allowed PGE Group to acquire new competences that will serve to better define PGE's development plans and to report on non-financial issues in an even more advanced way.